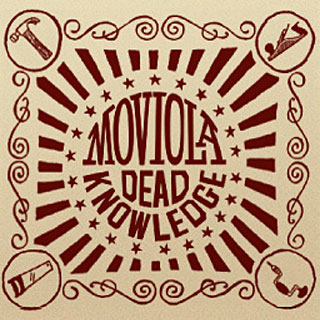 MP3: Rudy
Not too shabby. Says Rhapsody's Justin Farrar in the intro:
If you're a purist, then many of the jams you're about to encounter are going to confound, maybe even offend, you. And that's because I have a very liberal (some would say skewed) definition what constitutes roots music. Fellow Rhapsody scribe Chuck Eddy once used the phrase "art country" to describe my aesthetic sensibilities. And he's right. I love rootsy stuff, but I also love psychedelic weirdness and underground-bred eccentricities.
Hence the inclusion of stuff like D. Charles Speer & the Helix, Kurt Vile's God is Saying This to You… and the band to which Vile used to lend his guitar skills, The War on Drugs.
Purchase Moviola's excellent 2007 record Dead Knowledge here.