(Separate Columbus list further down. Though, if the lists were combined, some of the local releases would unseat a few here…)
1. Larry Jon Wilson – Larry Jon Wilson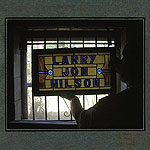 I won't lie. Talking to Larry Jon and producer Jerry DeCicca (Black Swans) about this album, learning about its origins, and visiting Wilson's back catalog gave me a heightened appreciation for this masterpiece. So context helps, but even if you know nothing about the back story, this is a stark, beautiful album from start to finish from one of the forgotten country outlaws. Wilson's Georgia baritone is the sweetest thing I heard this year. For Townes Van Zandt fans, this is required listening.
MP3: Feel Alright Again
2. The Love Language – The Love Language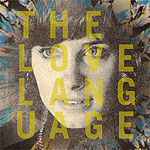 It's a rock n' roll cliché and a PR flack's dream: Guy breaks up with girl, drinks heavily, pisses off all his friends, eventually sobers up and retreats to his parents' house to record an album on a four-track. But man does this cliché jangle with some of the best in-the-red pop songs I've heard in a while. Stuart McLamb's Chapel Hill band signed to Merge in October and is slated to have a new release in August, and after seeing the full band (now a 7-piece) put on a terrific show at the Wexner Center in the fall, McLamb's next outing could be even better with a little help from his friends.
3. Andrew Bird – Noble Beast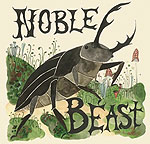 Every aspect of Andrew Bird just keeps getting better—his voice; his gorgeous, multi-layered violin arrangements; his whistling. It makes for a backdrop so compelling that he can sing about proto-Sanskrit Minoans, porto-centric Lisboans, Greek Cypriots and Hobis-hots and have you nodding your head in agreement instead of scratching it in confusion.
MP3: Oh No
4. Kurt Vile – Constant Hitmaker; God is Saying This to You…; Childish Prodigy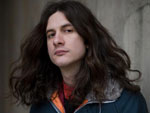 I'm grouping these together so I can squeeze more in, but all three LPs probably deserve a separate spot for different reasons. God finds Vile filtering his psychedelia through John Fahey and Neil Young; Childish kicks the volume up a notch and tones the lo-fi down; and Hitmaker, the best of the three, plays both sides with casual brilliance. "Freeway" is one of my favorite songs of 2009.
MP3: Freeway
5. The Antlers – Hospice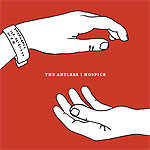 Hospice is one of only a few albums this year that completely transports me whenever I give it my full attention. (Brian Harnetty's Silent City is another.) A concept album about a hospice worker and a young patient, the songs swell like Sigur Ros then retreat into gingerly tapped piano, lightly strummed guitar or shimmery synth. It's in those quiet portions that Silberman employs his alabaster falsetto — more hushed than Jeff Buckley but less wispy than Antony Hegarty. Back in March, the Antlers played a show at Cafe Bourbon St. in front of me and maybe three other people. I'm thinking there'll be a few more in attendance next time.
MP3: Bear
#6 onward + Columbus list after the jump.
6. David Bazan – Curse Your Branches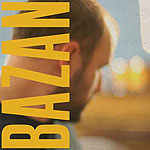 We've talked about Bazan a lot recently, so I'll let this photo/video/recap do the explaining. Just know that Bazan's crisis of faith led him to create the best album of his career.
MP3: Bless This Mess


7. Yo La Tengo – Popular Songs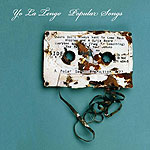 Yo La Tengo's performance at Stuart's Opera House in Nelsonville was my favorite show of the year. It helps that they played a whole lot from this record. I love that no matter how many perfect, three-minute pop songs Ira, Georgia and James write, they're still not afraid to beat your ass with 10- and 15-minute feedback-laden wallops.
MP3: Here to Fall
8. Bill Callahan – Sometimes I Wish We Were an Eagle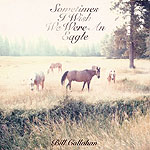 "Well I used to be darker, then I got lighter, then I got dark again." This is post-Smog Callahan at his best — sinister and sweet. And the pristine production on this record complements his deep deadpan perfectly. (P.S. It's been a good year for Drag City.) (P.P.S. Remember that Used Kids performance? Good times.)
MP3: Eid Ma Clack Shaw


9. Dirty Projectors – Bitte Orca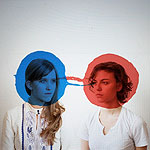 The great thing about Dirty Projectors is that anything that may come across as high-minded is balanced with something high-spirited. No other band is this brainy and this fun.


10. Animal Collective – Merriweather Post Pavilion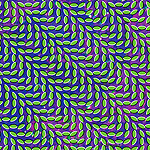 I know, if you're a blog reader (or even if you're not), you're likely beyond tired of this band and this album. But seriously. The deliciousness of this record cannot be denied.


11. Atlas Sound – Logos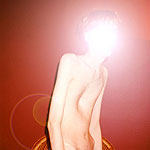 "Walkabout" just may be the best song released this year. More Bradford Cox/Noah Lennox collabs, please.
MP3: Walkabout


12. Justin Townes Earle – Midnight at the Movies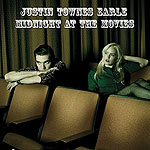 Steve Earle's boy plays country- and blues-inspired folk songs with the conviction of a modern-day Leadbelly, yet his take on the Replacements' "Can't Hardly Wait" shows that though he's indebted to Americana music, it's more of a gate than a fence.
MP3: Mama's Eyes I MP3: What I Mean to You


13. fun. – Aim and Ignite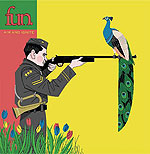 I wrote earlier that this record "sounds like Freddie Mercury and Paul McCartney getting drunk at a carnival, then catching a Broadway show. There's copious strings and accordions and Wurlitzers galore, all gallivanting next to Nate Ruess' impressive, addictive tenor. So 'fun.' is exactly that." This is the best ready-for-radio pop album of 2009.


14. The Mountain Goats – The Life of the World to Come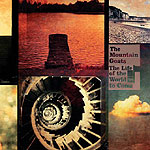 John Darnielle's best songs capture the darkness of the human condition yet still feel uplifting in some way—a thread of human dignity facing an overwhelming heartache or obstacle. This Biblical concept album is no different.
MP3: Genesis 3:23


15. Volcano Choir – Unmap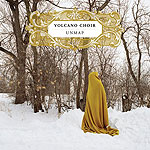 Justin Vernon's collaboration with Collections of Colonies of Bees proves his voice goes well with anything and everything. Even when he's talking gibberish in a digital haze.
MP3: Island, IS


(16. XX – XX
OK, last-minute add… I was really late getting around to this record, but, wow… Amazing, super-clean production and sparkling hooks that slowly form like icicles. Good stuff. Looking forward to the Wexner Center show in April.)
Columbus albums:
1. Brian Harnetty – Silent City
2. Wing & Tusk – The Secret of Toadflax Tea
3. The Receiver – Length of Arms
4. Times New Viking – Born Again Revisited
5. The Sun – Don't Let Your Baby Have All the Fun
6. Sinkane – Sinkane
7. RTFO Bandwagon – Dums Will Survive
8. Monolithic Cloud Parade – Children with Wolf Heads
9. This is My Suitcase – The Keys to Cat Heaven
10. Bird and Flower – Here We Cease Our Motion