IODA's Opening Day Bash at SXSW
Emo's Annex, 603 Red River (corner of 6th & Red River), Austin, TX
Wednesday, March 17th, 2010
Open to the public / No wristbands or badges required
5:00 PM : Sleepy Sun
4:15 PM : Bear in Heaven
3:30 PM : Carsick Cars
2:45 PM : The Terror Pigeon Dance Revolt!
2:00 PM : Tobacco
1:30 PM : Summer Cats
1:00 PM : Zeus
12:30 PM : A Sunny Day in Glasgow
12:00 PM : Les Shelleys- Tom Brosseau and Angela Correa
More after the jump.
ITEM!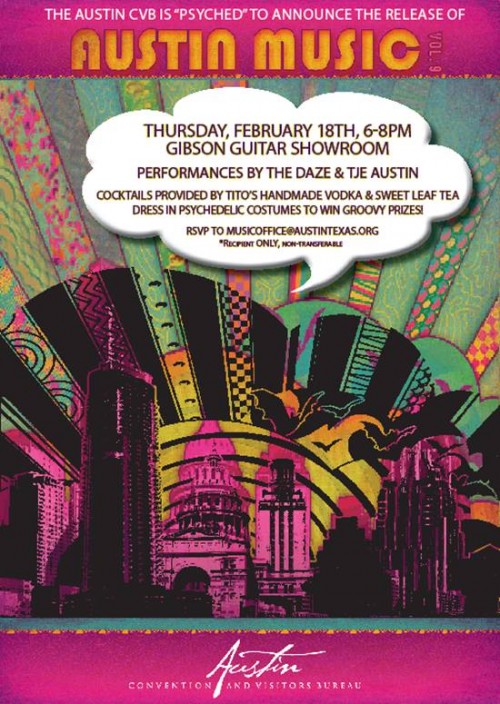 ITEM!
Did you know? Emily Robison and Martie Maguire of the Dixie Chicks are performing as Court Yard Hounds. Debut show is during SXSW at Americana Music Association showcase at Antone's on Thursday March 18th. (I'm guessing this is official SXSW event)
ITEM!
"Since her whirlwind tour in the US back in October 09, Ms. Mac has returned home to the UK and continued to play the best in cutting-edge and new dance music on her weekly Friday night show at BBC Radio 1. Each week, her guests range from international superstar DJs to up-and-coming music makers who are guaranteed to reach new levels once appearing on her show (Pete Tong's former slot).
Annie Mac Presents @ SXSW
Republic Live, Austin, TX
Wednesday March 17th
Annie Mac
Theophilus London
Fool's Gold
Brodinski
L-Vis 1990
Fake Blood
Boy 8-Bit
Kingdom
Buy tickets for the Annie Mac event here if buying tickets during SXSW is your sort of thing.
ITEM!
yes…