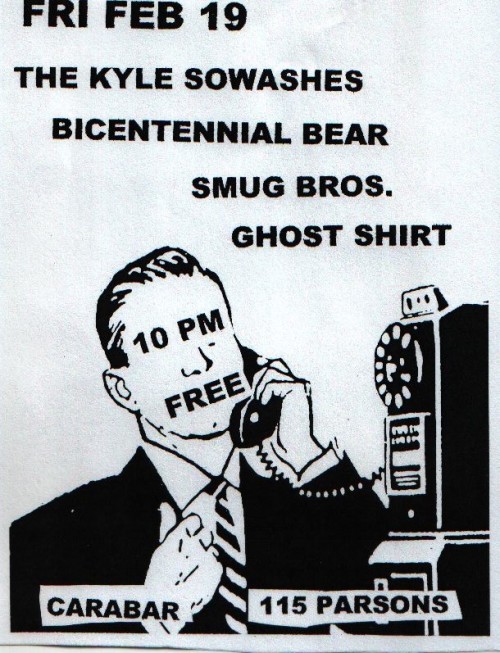 MP3: Smug Brothers – Low Like Nothing
MP3: Smug Brothers – Build Your Collections
All three locals on this bill would be worth venturing out to see separately, so seeing the Kyle Sowashes, Ghost Shirt and Bicentennial Bear play a free show together at Carabar is a no-brainer (esp. if part 1 of Lost Weekend's two-night anniversary extravaganza isn't your thing).
Icing on the cake is Dayton's Smug Brothers, fronted by Kyle Melton and featuring Don Thrasher (Guided By Voices, Swearing at Motorists) on drums. GBV fans will find plenty to like on the band's new EP, Stock Romeo — 7 songs/15 minutes chock full of home-fi hooks. Sample for yourself above.