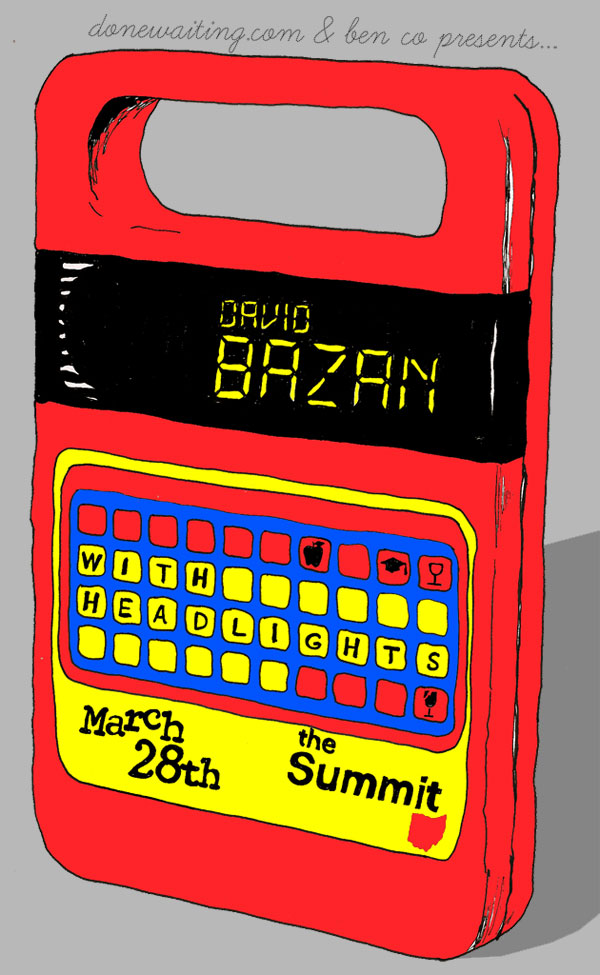 (Poster by Alison Rose)
MP3: Magazine (from Live at Electrical Audio; original version on Pedro the Lion's Control)
During David Bazan's last full-band tour, he and his tourmates stopped at Steve Albini's Electrical Audio in Chicago and recorded some tunes live in the studio. The result, Live at Electrical Audio, is being released March 30 on CD and April 30 on vinyl. You can pre-order now, and all pre-orders come with an immediate download link.
Also, mark your calendars: David Bazan (w/ full band) and Headlights, March 28, for a Donewaiting.com/BenCo show at The Summit. Ticket giveaways, concert poster and all that jazz to come. Purchase tickets online here.
Track list and more album details after the jump.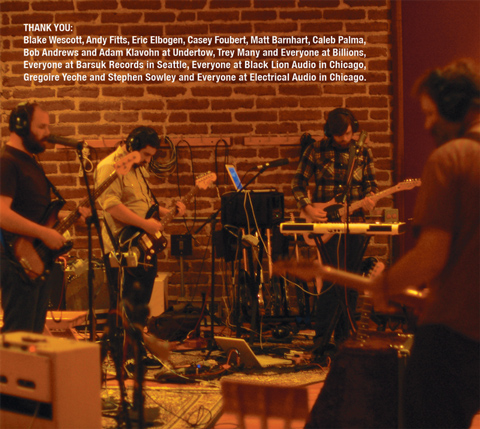 David Bazan | Live At Electrical Audio
CD/LP Pre-order date: February 18, 2010
Record Label: Self-released
Format: CD / LP / MP3

Recorded live at Electrical Audio in Chicago, IL on October 28, 2009

1. I Do
2. How I Remember
3. When We Fell
4. Magazine
5. Never Wanted You
6. Cold Beer & Cigarettes
7. Heavy Breath
8. Keep Swinging
9. Fewer Broken Pieces
10. In Stitches

David Bazan: bass, vocals
Blake Wescott: guitar, vocals
Andy Fitts: guitar, keyboards, percussion, vocals
Eric Elbogen: guitar, keyboards, vocals
Casey Foubert: drums, percussion

Recorded by Matthew Barnhart
Mixed and Mastered by TW Walsh
Photos by Bob Andrews and Caleb Palma