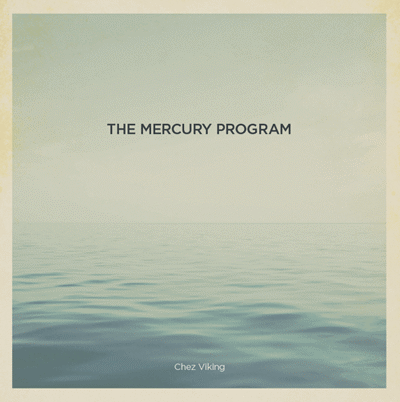 MP3: The Mercury Program – Arrived Departed
Seems like most people I talk to got their introduction to instrumental post-rock through bands like Mogwai and Godspeed You! Black Emperor. My initiation, however, was at a show in Richmond, Virginia by a band called The Mercury Program when they were touring on the album A Data Learn the Language (awesome title, btw). The show floored me at the time and remains stuck in my brain today — overlapping guitars drenched in delay, intricate/intense drumming, masterful dynamics and the best use of vibraphone I'd heard. I was spellbound.
I've checked the band's website from time to time to see what they were up to, and for a long while the status was "indefinite hiatus." But I somehow missed that the band released a new LP in November called Chez Viking on Lovitt Records (Engine Down, Bats and Mice). And now the Mercury Program is hitting the road for the first time in five years. Check out the dates (w/ Fin Fang Foom, also on Lovitt) after the jump.
Mar 12 Tampa, FL @ Crowbar
Mar 13 Saint Augustine, FL @ St. Augustine – Harvest of Hope Fest
Mar 15 West Palm Beach, FL @ Propaganda
Mar 16 Orlando, FL @ The Social
Mar 17 Gainesville, FL @ Common Grounds w/ Averkiou
Mar 18 Atlanta, GA @ The Earl
Mar 19 Chapel Hill, NC @ Local 506
Mar 20 Richmond, VA @ Gallery 5
June Northeast tour dates to follow