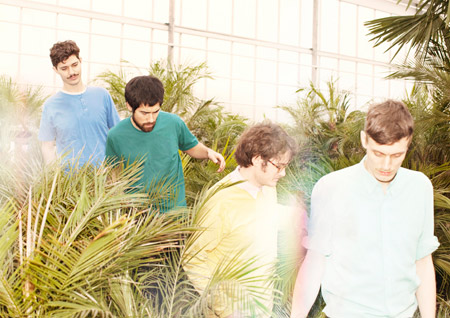 MP3: Modern Drift
Efterklang, a band we've written about before, has a bunch of SXSW shows coming up this week. To celebrate their festival appearance, we've got a sweet giveaway that honestly I'd rather keep myself… but we love you readers so we're gonna do it anyway!
One lucky person will get a vinyl test pressing of the band's new album Magic Chairs
, a copy of the CD, stickers, and whatever else Beggars finds in their warehouse. To enter the contest, send a blank e-mail to contest@donewaiting.com with the subject line: Efterklang. A winner will randomly be chosen by the end of the week.
SXSW Shows
Thursday 3/18 — 11pm — Buffalo Billiards (201 E. 6th St.) OFFICIAL SXSW
Friday 3/19 — 2pm — Danish Day Party/The Music Gym (815 E. 6th St.)
Friday 3/19 — 5pm — End of an Ear in-store (2209 S. 1st St.)
Saturday 3/20 — 6pm — SUP Party/Doc's Motorworks (1123 S. Congress Ave.)