A few months ago, my friend from the Twin Cities Christina started hitting me up looking for a show for Black Blondie. Peep  Black Blondie when they were URB's next hunnid to blow. Picture Badu over downtempo shit like Massive Attack.
Christina's request led to Envelope setting up a show with Black Blondie and Dominque LaRue tonight at the Carabar.
Not to be that dood. But if you want to see females do some soulful shit, and then watch Envelope…then I'd come down to the Carabar.
Prolly initially do to our cities RSE ties, Christina was a frequent poster on the Columbus Hip Hop message boards and became intrigued enough to come down for a Springfest one year. She kicked with all of us idiots and was fairly nice to me when I broke my hand socking up a juggalo. Good people. Called me when Daymon died.Tried to get a Daymon Day going up in Minneapolis. She wrote Yelloweyes when he was locked up. Watched La Jette and wrote mad letters about it. The whole 9.
She has done various gigs at Fader and Urb. She is photographer, promoter, philospopher and film buff. She helps with some feminist Hip Hop festival..,, So when she called me looking for a show for her friends Black Blondie it put me in a predicatment. I don't fuck with shows at all anymore but she was good people.
So I called Envelope up and was just like: "Do you want to fuck with this?"
He sat down with their Myspace and was like..yeah this shit is dope. And I send him potential shows all the time that arent his thing. So it wasn't just a favor. Tony took it from there.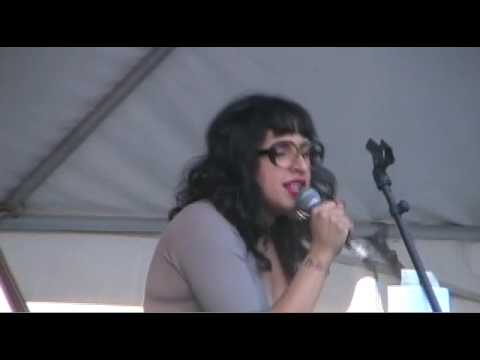 Makes sense …..Black Blondie is kinda on an Amy Winehouse tip, but that may got them all fucked up seeing that they are more than that trippy hop with a little bit of dub sooo..
Will review the show and just talk of them.
Peep what Black Blondie's hometown paper had to say about them
Why all the lead up about me and Christina? She ain't even here.
Just saying we should show love for some people outside our city that are checking for our city and also got to tell a story about me punching a Juggalo at Springfest.
Plus just sayin, Envelope is riding for it so check him, them and Dominique Larue out at the Carabar this evening for free 99.