Alot of things poppin off Tonight, Usual Suspects @ Ravari, Sweatin/Rad Dogs Party @ Wall Street and Milk Bar's O-gee @ Due Ameaci
FOR THE TRUE SCHOOL HIP HOPPERS: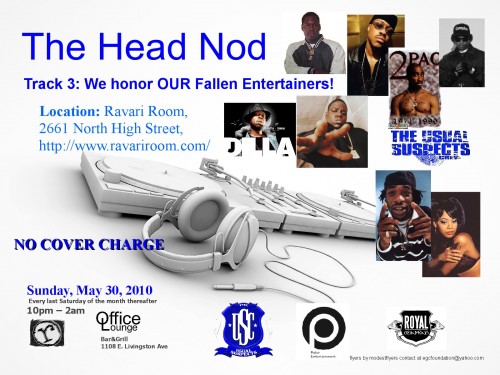 More info on Memorial Day EVE Parties after the jump

======
SWEATIN + GET RIGHT + DANCE OR DIE+ROEVY+RAD DOG + BYE BYE MOXY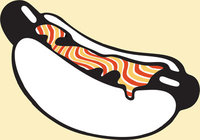 ROFL 0.2
WALL STREET NIGHTCLUB
144 n. WALL ST
Columbus, OH
18+
open til 4am
FREE RAD DOG BUFFET 10pm til supplies are gone!
MOXY . farewell set
Come celebrate one of Columbus' most dedicated DJs before her move to the left coast. MOXY has been nothing but a true friend to Columbus.
may2010: hellogoodbye
live mix by dj moxy
MP3:DJ Moxy Rofl 2.0 Mix
————————-
roeVy
dig!.
we ? roeVy
Official Site: http://www.roevy.com/
Twitter:
http://twitter.com/_roeVy_
————————-
DETOX & CASHOLA
get right.moral tales.

Cashola's Money Motivational Music vol 1 mix:
————————-
SELF HELP
dance or die

jolene remix that moxy said she likes a lot:
————————-
closing set by: SCOTTY NIEMET
sweatin.moral tales
may or may not be playing rave tracks in a hot dog suit.
FREE RAD DOG BUFFET!!!!
10PM til supplies run out
http://raddogveg.blogspot.com/
$6 before 1am
+++++++
OGGGGGGGGGEEEEEEEEEEEEEEEE HOSTED BY STYLES JACKON

O-GEE
Memorial Day Weekend Jump Off
Sunday May 30th
Due Amici
64 East Gay Street
Columbus, OH
DJ Set by
Unaffiliated ( DJ Patrick & Ssagala)
sponsored by
{milk bar} & Repertoire