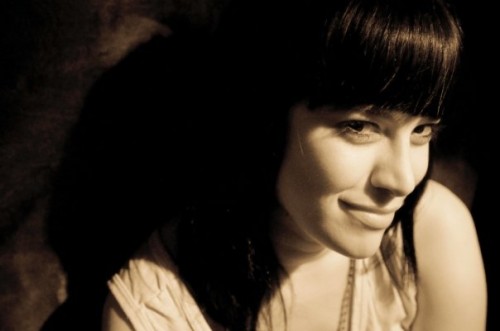 Alix Reese is no stranger to many of us in Columbus. Chances are you've seen her at shows at Ravari Room or Carabar, dancing at Skully's or singing karaoke at Bourbon Street. Always with a smile on her face, always with a charismatic greeting. Even if you don't actually know her on speaking terms, I bet you've always admired her magnetic, charming aura.
Alix was tragically shot in the neck last week after driving through the crossfire of two groups of young men. She was merely giving a friend a ride. Columbus isn't always as safe as we'd like it to be, but it is a strong close-knit community. This has been and continues to be illustrated in the overwhelmingly kindness of both friends and strangers alike. Writers Neil Gaiman and Warren Ellis and director/producer Kevin Smith have posted links to her donation page on their own Twitter accounts. The Phantods show last weekend at Ravari raised over $3000 to go toward the cause! If you haven't yet taken part in donating to Alix's medical bills and/or want to show support, you're still in luck as there are many other events happening. Those upcoming are as follows: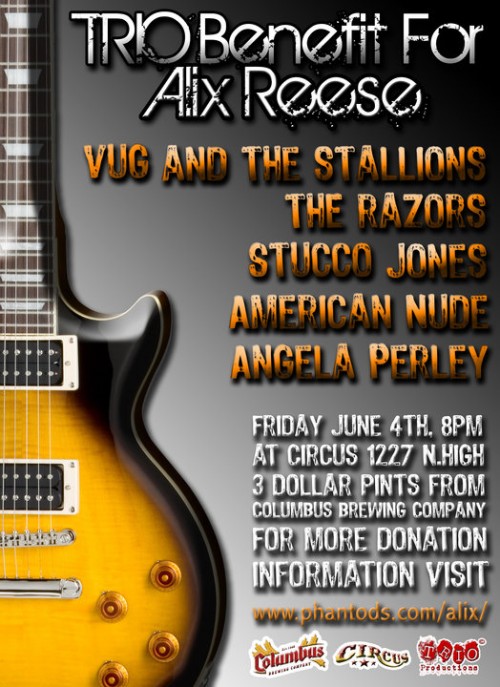 Friday: TRIO Benefit at Circus 8pm with
Vug and the Stallions
The Razers
Stucco Jones
American Nude
Angela Perley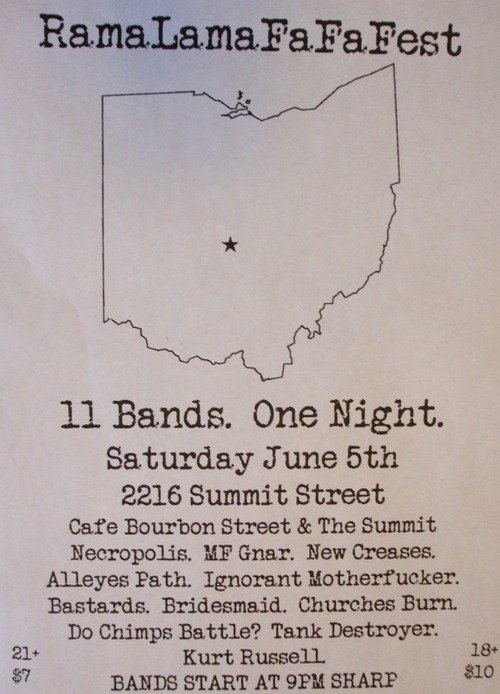 Saturday: RamaLamaFaFaFest at The Summit and Cafe Bourbon St 9 pm with
Necropolis
NF Gnar
New Creases
Alleyes Path
Ignorant Motherfucker
Bastards
Bridesmaid
Churches Burn
Do Chimps Battle?
Tank Destroyer
Kurt Russell
(All proceeds go to Alix)
Tuesday: Brew-Stirs Clintonville Tavern 8pm
Karaoke songs will cost $1.00 each and there will be drink specials for the event
If you aren't able to make it out to any of these events, donations are being taken here. Thanks ahead of time for being the nice, thoughtful people of Columbus that you are.