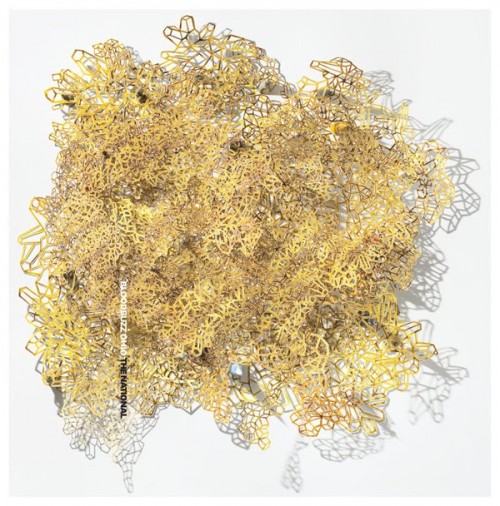 MP3: Bloodbuzz Ohio
We want to get to know you a little better so that we can serve you a lot better. So please, if you have some time to kill, take our reader survey. After you enter, you'll be given an e-mail address where you can be entered to win an autographed copy of The National's Bloodbuzz Ohio 7″ as well as a pair of tickets to one of these upcoming shows.
This will really help us. If Donewaiting has given you any joy in your live, please take the survey even if you're not interested in winning the goods.
List of shows eligible for ticket win after the jump.
8/2: COLUMBUS, OH – LC PAVILION
8/3: ROYAL OAK, MI – ROYAL OAK THEATRE
8/4: MILWAUKEE, WI – RIVERSIDE THEATRE
8/5: MINNEAPOLIS, MN – FIRST AVENUE
8/6: MINNEAPOLIS, MN – FIRST AVENUE
9/24 – Wellmont Theater, Montclair, NJ
9/25 – Carnegie Library Homestead, Pittsburgh, PA
9/27 – Brown Theater, Louisville, KY
9/29 – Uptown Theater, Kansas City, MO
9/30 – The Pageant, St. Louis, MO
10/02 – Murat Egyptian, Indianapolis, IN
10/03 – Ryman Auditorium, Nashville, TN
10/04 – Memorial Hall, Raleigh, NC
10/05 – Fox Theater, Atlanta, GA
10/06 – House of Blues, Orlando, FL
10/08 – House of Blues, Houston, TX
10/09 – House of Blues, Dallas, TX
10/13 – Rialto Theater, Tucson, AZ
10/14 – Marquee Theater, Tempe, AZ
10/16 – Fox Theater, Pomona, CA
10/18 – Fillmore Auditorium, Denver, CO