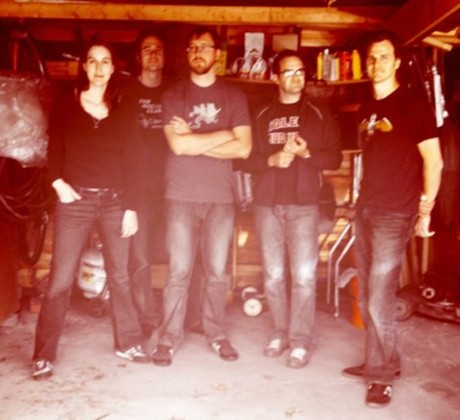 MP3:Celebrity Pilots – Lost a Limb
I'll admit to not being the most observant dude in the world, but the mere existence of this record came as surprise to me. After a couple of previous albums and a live presence in town respectable for a band that splits roots between Columbus and Cleveland, I haven't heard much from the The Celebrity Pilots in the last year or so. Then this… practically a sneak attack of a CD release with an added guitar player and new sixteen-song collection called Hawks of the Lesser Antilles. After a single trip through, this new record is my favorite CPs to date. While not a massive departure- the meat is still quirky and catch pop songs and Chris Sheehan still navigates somewhere between Bob Pollard and Jeff Buckley- where previous songs went for frenetic or weird, this collection tends to lean towards something more pastoral.
The Celebrity Pilots will launch this thing with a show at Rumba Cafe, Saturday June 5th. Lending a hand will be The Lindsay and Bicentennial Bear.