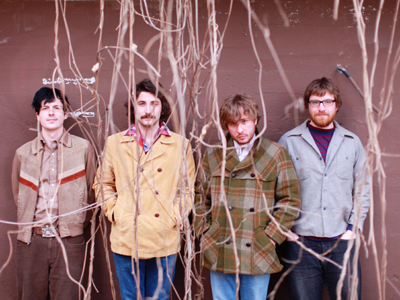 This is just one of many, many worthwhile shows this weekend (Go West!)… I saw Michigan folk-rockers Frontier Ruckus open for Southeast Engine at the Treehouse a while back, and they left an impression. Matthew Milia's songs consistently evoke a tangible sense of time and place, even though the places are mostly made up. The singing saw makes it eerie (as singing saws tend to do), the banjo makes it earthy. Then there's the horns, the harmonium…
I was bummed to see that Anna Burch is (apparently) no longer in the band. Her ever-present harmonies felt pretty crucial. But you can still hear her on the new record, Deadmalls and Nightfalls, out July 20 on Ramseur. "Nerves of the Nightmind" up there is leadoff track.
Frontier Ruckus w/ Moon High and Nathan Snell, Rumba Cafe, 2507 Summit Street, Sat. 6/12, doors 8pm. $5 adv/$7 door, 18+.