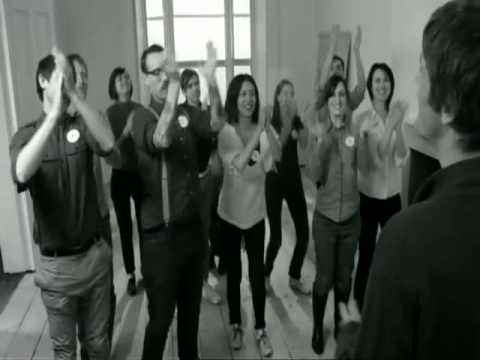 MP3: Fire Escape- Fanfarlo (Sitek Remix)
Earlier this week London-based Fanfarlo released a new music video directed by Jamie Thraves. (Amongst others, he's directed videos for Radiohead's "Just," Coldplay's "The Scientist" and Death Cab for Cutie's "I Will Follow You Into The Dark".)
Well, at this point it's actually two videos. Along with the official video, there is an alternative with a dark ending which will satisfy optimists and pessimists alike. They'll also be releasing a digital EP on July 13th of their single "Fire Escape" that will include remixes from TV On The Radio's David Sitek (mp3 above), The Horrors, Toro Y Moi and a new mix by Tom Elmhirst. Alternative ending after the jump.