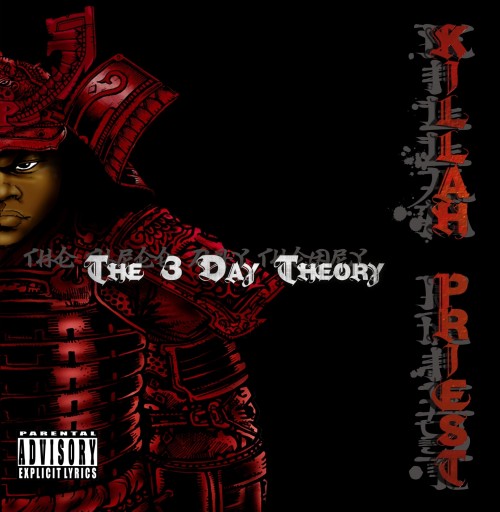 MP3:Killah Priest F/Copywrite & JakkidaMotomouth-"Fire Reign"
Killah Priest will be releasing his new LP, The 3 Day Theory on July 6th, 2010. 14 new tracks featuring appearnces by Ill Bill, Cappadonna, Canibus, Copywrite and others.
This is obviously the song with Columbus malcontents, Copywrite and Jakki of the Mhz, on it. It's cool cause Priest talk mystic shamen wizardy, while Copywrite and Jakki vow to be horrible people in vein with the Letter People cd we put up last week,
Well, Copy is a little reflective on this. Jakki isn't.