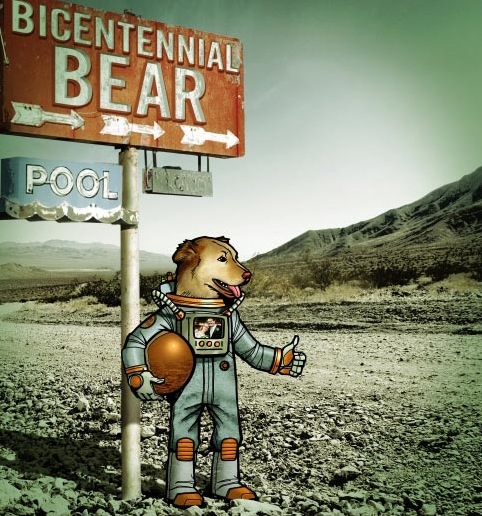 Bicentennial Bear features Billy Peake, Scott Haynes and Sean Sefcik from Miranda Sound (RIP), my favorite band from Columbus, along with Adam Dowell (Celebrity Pilots) and Leah Wahlin. They're currently working on their debut album to be released at some point this year. Wet your whistle by downloading these two recent recordings:
MP3: Cardinal Codes
MP3: Year of Our Ladybirds
You can catch them perform at the Offramp Stage Sunday during Comfest @ 1:30pm.