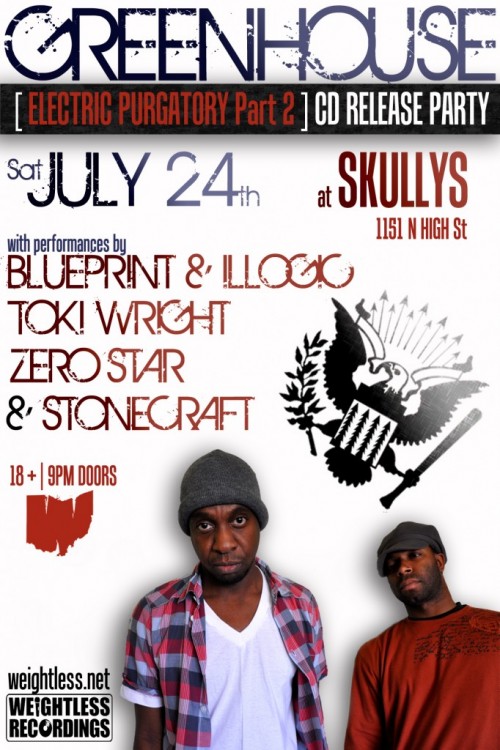 MP3:Greenhouse-Only You Featuring Toki Wright Angelic Lee
Greenhouse(Blueprint and Illogic) hook up with Rhymesayer Toki Wright and Angelic Lee over new-fashioned cyborg almost tribal rhythm complete with a heavenly vocoder. Don't think drum n bass though cause it sounds nothing of the sort. Word wise all three trace their paths in time.
The song is from the upcoming Weightless Release Greenhouse Ep Electric Purgatory Two which features Toki Wright and Aesoprock.
Release party in Columbus July 24th. Read the flyer that is posted.