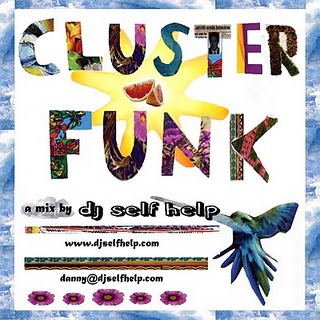 In case you need some new tunes for wherever you may voyage (or not voyage) this weekend, here are some suggestions:
1. DJ Self Help: Clusterfunk Mix Summer 2010 (Soundcloud)
Self Help, the co-host of Columbus/Athens' Dance or Die and rising DJ talent on his own, recently dropped this summer funtime mix. Crazy mixes and interesting choices make this hour-long mix jam from front to back.
2. Loyal Divide: Flights (Bandcamp)
For whatever reason, I'd never been that into this Chicago-via-Columbus quartet (unlike my man Chip Midnight). However, I downloaded this single when it dropped in July and every time I come it back to it I love it more. Echo-y and hypnotic. If you're in Chicagoland or need a road trip this weekend, check them out at the North Coast Music Festival.
3. The Green Brothers: I Get Lifted (Bandcamp)
Despite MC Claude 9's (aka Eyamme) relocation to San Diego, his weed-centric Green Brothers collaboration with DJ Bern One (aka DJ Inform) has continued onto a third album. In anticipation of its release later this month, they released a single of the title track, a soulful paean to their primary inspiration. Learn new green technology in the video after the jump.