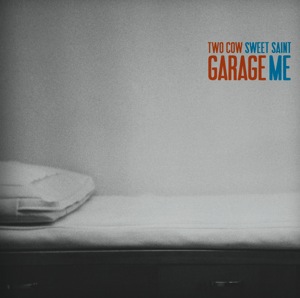 Suburban Home Records has some details about the new Two Cow record, Sweet Saint Me, which won't be out till October, but apparently the band will have some copies at the Columbus release show at Rumba on Sept. 25. "Lydia," the single, will be available Friday (9/10) as a digital download and a limited-edition (100) Polaroid taken by the band.
Track listing and more info:
1. Sally, I've been Shot
2. Sweet Saint Me
3. Lydia
4. Jackson, Don't you Worry
5. Wanted to be
6. What Dying is for
7. Closer to me
8. Angeline
9. My Great Gatsby
10. Soundtrack to my Summer
11. Lucy and the Butcher Knife
12. Insolent Youth
13. Brothers in Arms
"Lydia", the lead off single will go on sale on Friday, September 10th. The single will be available in 2 formats: as a limited edition polaroid taken by the band (hand-numbered out of 100 w/ digital download coupon) on their way to Denver for the 15th Anniversary weekend and digitally. I will only have 20 poloroids for sale in my store which will certainly go fast and the rest of the polaroids will be for sale at Two Cow's merch booth this weekend. If you miss out on one of the polaroids, the single will be available digitally through our Limited Pressing store and the Suburban Home bandcamp page. "Lydia" will be the A-side and "Montgomery Park" will be the b-side. The b-side won't be on the upcoming album.

"Sweet Saint Me" was recorded at Hi/Lo Studios in Eden, New York. The album was produced by Matt Smith and Two Cow Garage. The album was mixed and mastered by Stephen Egerton at Armstrong Recording in Tulsa, Oklahoma. Album art was designed by Geoff Allen (Funisok).

The album won't be in stores until late October, but the band will have copies of the CD for their album release show on September 25th and on their first tour in support of "Sweet Saint Me". We will soon be announcing a pre-order for the LP, CD, and Deluxe Sets for "Sweet Saint Me".

Two Cow Garage will be performing at this year's Suburban Home Anniversary on Friday, September 10th and will be backing Austin Lucas and Jon Snodgrass on Saturday, September 11th.