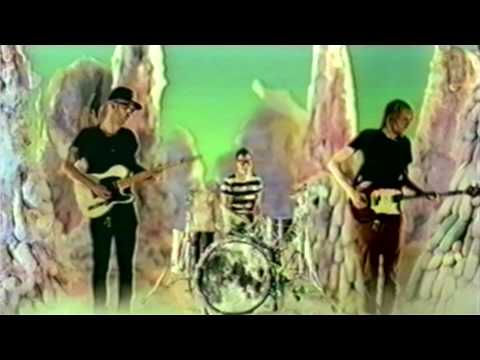 MP3: Male Bonding- Year's Not Long
London-based DIY rockers Male Bonding have been signed to Sup Pop for over a year now. If you've heard them, then I bet you're looking forward to their return to Columbus next week. If you haven't, consider this your fair warning to work in multiple listens to their record Nothing Hurts (clocking in just under thirty minutes) before then.
Last week I caught up with singer/guitarist John Webb, who discussed the record, the band's recent collaboration with Weezer's Rivers Cuomo and life as Male Bonding.
Everyone has influences when they start making music, but what kind of bands/artists continue to inspire you guys when coming up with new material?
Well, we recently recorded a song with Rivers Cuomo from Weezer. He got in contact with us a few months back and asked if we wanted to have a songwriting session when he was in London for the Reading Festival. We love Weezer, so we jumped at the chance. Anyway, watching Rivers work was very inspiring. That guy is a songwriting machine. He's the king of melody. That whole experience was a dream come true.

When and how did the three of you get together and start making music?
Me and Kev played in a band together, and worked in the same second hand record shop. Then Robin started working at a different branch, and we would all go to the same gigs. Then me and Robin moved in together, then Kev kinda moved in as well, then we thought we might as well start a band.
Is making music in London a continuous stream of inspiration because of the historic and current music culture at your fingertips? Or do you find it hard to separate yourselves from the pack because of all of the bands vying for a chance to be heard?
We literally just do our own thing now. We're lucky because we are in the position where we can really do whatever we want, as long as Sup Pop are behind us. I personally don't feel any pressure from London bands – I used to, but now I just like to shut it out and write songs without having to think about what's happening down the road, or across the street.
It seems you guys are an integral component to London's DIY scene (more specifically the Dalston scene). DIY culture in Columbus is strong, but it seems that most involved work "normal" jobs full time as well. How difficult is it to maintain being a full time band and live in such an expensive city?
It's really, really tough. We all still work when we can. I had to give up a great job I had at Rough Trade, so I could commit to touring. They still have me back when I'm around. Kevin still holds down a full time job, and Robin works when he can. It's really hard, and going from full time employment into this weird musical wasteland of peaks and troughs is kinda mentally draining.
You were signed to Sup Pop back in July of 09. How has life changed for the band since?
We have the most amazing network of people behind us now. It's amazing. We're so lucky. It's given us 100% freedom to think solely about writing music.
Nothing Hurts was released back in May. How would you describe it in one sentence?
I really just see Nothing Hurts as our debut album.
Though music is so accessible to the public these days, it still can be very difficult to distribute one's music. How does it feel when people in places you never thought you'd tour to have heard your record?
This is kinda a slow process- We played a show in the Czech Republic. The show was great, but people there can't get our record. That's why the internet rules. Financially you're taking a hit, but I think it's worth it in the long run.
You supported Smith Westerns back in the spring and are getting ready to hit the road with Best Coast. Any plans for making an American tour more interesting (or bearable) a second time around?
Well, this tour is purposely a lot shorter. Our last US tour was 2 months long. That was a very, very long journey. This trip is 20 days- It's gonna seem like a long weekend away compared to the last tour.
If Male Bonding could make a 5 song EP for their time spent in America, what would it include?
A compilation?
The New Radicals – "Don't Give Up"
Idlewild – "When I Argue I See Shapes"
The Smiths – "Reel Around The Fountain"
The Connells – "7475"
Void – "Organised Sports"
I follow your blog RELAX. MALE BONDING CRAP SHOOT and it's brilliant. Band news, videos and photos, fan appreciation and random shit. Keep up the good work.
Male Bonding (along with Tin Armor) will be supporting Best Coast next Wednesday, September 22nd for a Benco show at The Summit in Columbus.
(Full disclosure: I work for Benco. But… this band is rad and I sincerely am looking forward to the show.)