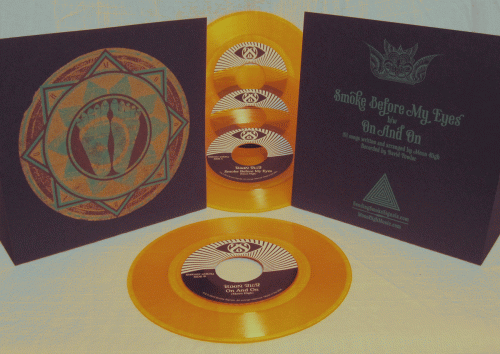 MP3: Moon High – Smoke Before My Eyes
I got a copy of Moon High's Smoke Before My Eyes seven-inch recently, and it has some of the best artwork I've seen this year. Sweet screenprinted sleeves, orange vinyl. Very nice. I think it sold out online pretty quickly, but it's possible one of the local record shops still has one or two. The band is looking to do a second run with Akron's Smoke Signals, so if/when they do, it's worth your $.
Oh, Moon High makes good music, too.