So I am sitting here typing out an interview I did with Waka Flocka Flame and I get an email from Rhymesayers's Recording artist Eyedea trying to sell me a poetry book. I guess he makes poetry books with his grandma: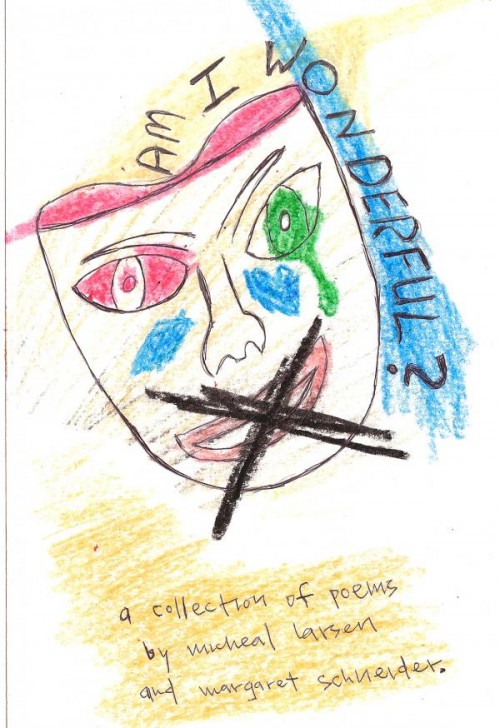 NEW EYEDEA POETRY BOOK FOR SALE!!!!!!!!!!

For those who were unaware, my Grandma and I made 300 one of kind poetry books a few months ago. We named it "IM NOT ME"

Now we have another one called "AM I WONDERFUL." Artwork by my grandma, and colored by my little cousin. This edition is limited to 100 copies only. Each book will be signed, autographed and numbered and have unique and one of a kind cover art. Hurry up and buy, these things go fast! Thank you.

-Michael

follow link below to buy.