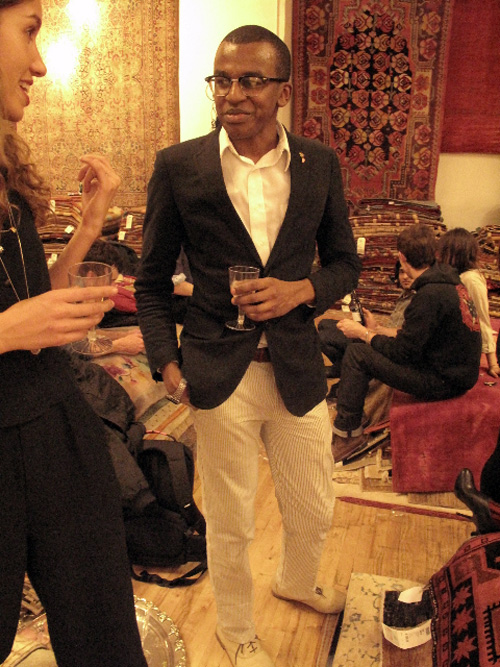 Ahmed Gallab image courtesy Full Frontal Fashion
Having seen Yeasayer a couple of times before, I knew what to expect to a certain degree. The words I would use are similar to those which describe their sound: psychedelic, heart-thumping rock music that teeters on the brink of insanity. This mood they create in their live set has to be part of the reason they're so well liked by other current mega-indie acts like MGMT and Vampire Weekend. It's music that makes you dance, drink, take drugs (or feel like you have)… a real experience. A performance that makes my imagination wander is the real test to how remarkable a band is live. Makes it easy to see why their music videos always seem to have escaped from a third dimension.
Perhaps the most refreshing aspect of the performance was Ahmed Gallab's (aka Sinkane) public allegiance to the city of Columbus. Not only did he step back on stage before the encore and talk about his time spent here, but he kicked off their last song by stating "This is all for Daymon Dodson." People like Ahmed are why I love the Columbus music community.