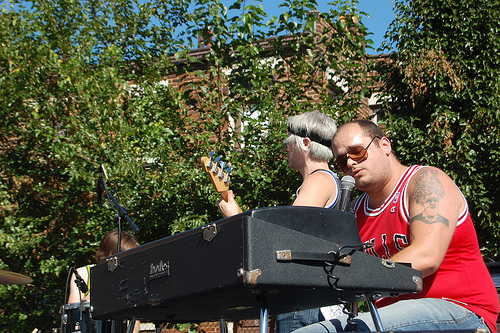 MP3: End of the Night
Nick Tolford and Company are like Columbus's version of The Commitments. A bunch of young, (mostly) white people bringing rockified soul music to the people. Except Tolford & Co. write their own tunes that rival stuff sung by mostly dead Motown guys. This Saturday at Carabar the band will release their much anticipated debut, Extraordinary Love. Tolford was kind enough to give me a little window into his world — a world of Ray Charles, The Misfits, Booker T, MF Gnar and "Bed Intruder."
Back when you were playing in the Slide Machine, did you always have the idea for this band in the back of your head? Did you think you could pull it off?
I don't know if I thought I could "pull it off," but I always did solo stuff on the side of whatever band I was in at the time. I feel like the ball really got rolling once I got a band together and got more than just my input on the songs.
Were you surprised when friends and even strangers started rallying around you and even asking if they could join your band?
I was definitely surprised at the reaction I got from the demo songs. I wasn't really expecting people to take notice at all.
Did you grow up listening to guys like Sam Cooke and Otis Redding?
My father always used to play old Motown and Stax stuff and I have always been most interested in vocal melody in songs. People like Sam Cooke and Ray Charles, among many others, really know how it works. Soul isn't all I listened to though. When I was 11 I heard the Misfits for the first time and that had a pretty huge influence on me. During my junior high and high school years, skateboarding and everything on Fat Wreck Chords carried me through.

What do you like about Motown/soul/etc. that's different from a lot of music coming out today?
It's really the vocals. I have a hard time enjoying autotune stuff and most pop music that comes out now is loaded with it. I do love that "bed intruder" shit on youtube though. I can't get that song out of my head.
Where'd you record Extraordinary Love and with whom?
BJ and Adam from CDR recorded us at Musicol in January.
Was it hard to convert the rough-around-the-edges, loud party vibe of your live shows into the studio?
That was one of my biggest concerns and was why I wanted to record everything live. I felt that was the only way to capture the "party" aspect of the songs. I didn't want them to come out stale and lifeless.
Who did the cover art?
Julian Dassai (guitarist) did the front and back cover, as well as the insert.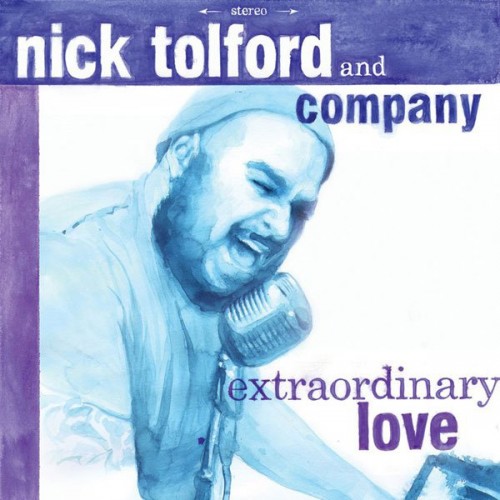 Tell me about the Booker T show… what was that like? What kind of response did you get from Booker T?
The Booker T show was amazing. Out of everyone that I look up to, he is the only one I can think of off the top of my head that is still alive. I feel so privileged to have shared a stage with him. I got to shake his hand after his set, I think because he accidentally went to the wrong door when he went offstage. After I said something like "You are unbelievable" or another cliche, starstruck phrase, he said, "You guys were good, too. I liked your sound." I don't really know if he meant it or if he even heard us play, but I don't care. Genuine or not, Booker T said he liked my band.
What's more fun for you — playing a bar or a wedding?
Weddings are fun, but the bar is where it's at. The house party is awesome, too. I like being really close to the crowd and feeding off of their energy.
Ever plan on "officially" releasing the "Final Cuts"demos? When did you record that?
Probably not. Those demos are so old now, and I really only did them to get the band an idea of what I was going for. I don't plan on releasing anything where I did all the instrumentation. I don't want to be "that guy." I also never want to release something where I am doing my own backing vocals.
What bands in Columbus are you kindred spirits with, creatively?
The Mount Carmel dudes are my favorite, but I really like Way Yes, Barry and the Eastenders, and really anything Dane Terry is a part of. That guy brings so much to whoever he plays with. As far as heavier stuff, MF Gnar I feel is firing on all cylinders right now. Every time I see them it's better and better.