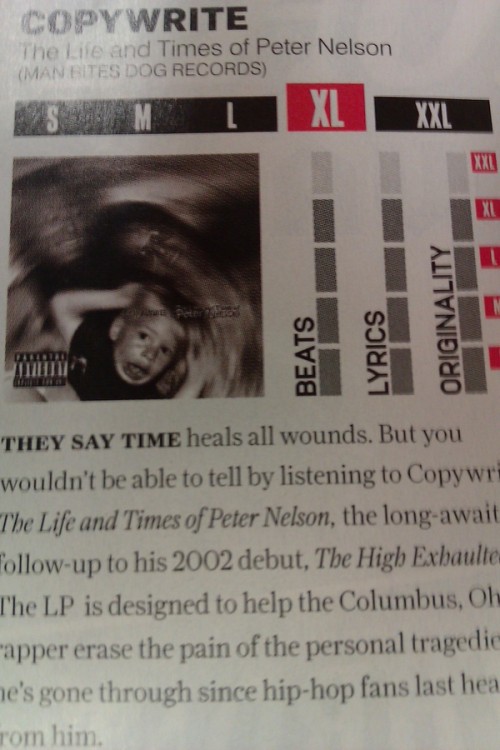 Columbus rapper Copywrite got a pretty good review in XXL Magazine for his upcoming album, the Life and Times of Pete Nelson.
Peep Copywrite's newest installment of his freestyle series on Hip HopDx.
It is produced by Path of All Eyes Path, and starts off with a sample from Obama's recent speech at OSU.