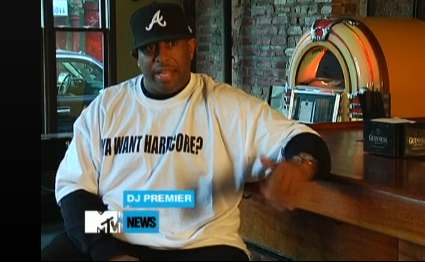 DJ Premier spoke with MTV this week about Jay-z's new book Decoded.
The Gangstarr legend obviously produced many Jay-z classics like "So Ghetto", "One In A Million", "Friend or Foe" and "D'evils" so he has some insight on Jay.
Be sure to check for DJ Premier Presents- Year Round Records "Get Used To Us" which will be released on 12-7-2010.
Primo also is set to Tour Europe:
11-30 Skopje, Macedonia
12-1 Pristina, Kosovo
12-2 London, England
12-3 Oslo, Norway
12-4 Frankfurt, Germany
12-5 Lecce, Italy
12-6 Amsterdam, Netherlands
12-7 Napoli, Italy
12-8 Bologna, Italy
12-9 Budapest, Hungary
12-10 Paris, France
12-11 Brussels, Belgium