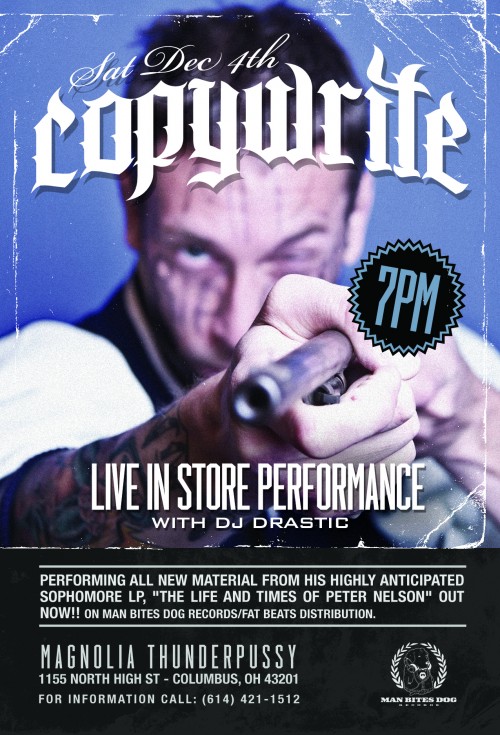 Columbus emcee Copywrite will be doing a free Gallery Hop performance at Magnolia Thunderpussy Saturday.
This performance is to promote his new album the Life and Times of Peter Nelson, which is in stores now.
The album is critically acclaimed nationally, recieving a XL Rating in XXL Magazine and a 4/5 rating in Urb Magazone.
The album guests Dilated Peoples. Sean Price, MF Grimm, Motion Man, and has production by RJD2 among others.
It is a good look for Columbus.
So come out before the Rock Potluck at Skullys, or just come out in general to check out Copy, and cop his new album
Copywrite & DJ Drastic will be performing at 7 pm, Saturday 12/4.
Magnolia Thunderpussy is located at 1155 N. High Street in the Short North.
Admission is free.