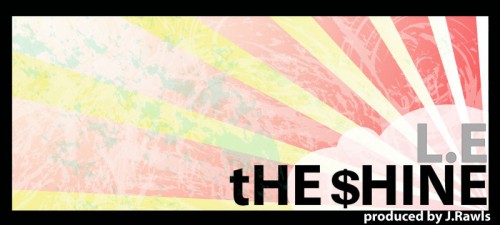 MP3 :L.e For the Uncool "The $hine(produced by J. Rawls)"
L.e offers a single called "The $hine" produced by J Rawls, off the soundtrack to his documentary titled "The Malcolm Little Apparatus" which will be out very soon. This song was also on Le's last offering.
This song is perhaps the closest thing to an Atmosphere song that will ever come out of the Milk N Syrup. It's a piano driven ballad that utilizes empathy to understand a female.