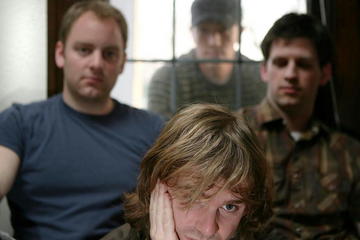 I meant to post this earlier, but it's happening right now at the Treehouse. For this last-Tuesday-of-the-month installment of "Classic Album Night" at the Treehouse, Joe Peppercorn of the Whiles is playing every Beatles song in chronological order. It started at 6pm, so, according to Mr. Colin Gawel, you already missed the keytar and drum-machine version of "Long Tall Sally" and some others. But I hear the Beatles wrote more than a few songs, so there's still plenty to catch. Guests are also encouraged to play on songs they know. It's free.
As Gawel said, "There are mortals like myself, and then superheroes like Joe Peppercorn."
Post videos if you got 'em.