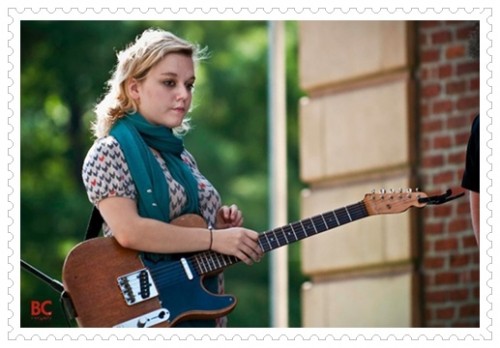 MP3: Girls Suck
Though never among the elite artists to be named a "Band to Watch" in her hometown, Lydia Loveless still has managed to attract the attention of the Americana label Bloodshot Records who announced today that they have signed the 20-year-old country singer to a roster that includes artists such as Justin Townes Earle, Waco Brothers, Eddie Spaghetti and The Bottle Rockets.
Loveless is currently working on her Bloodshot debut, due out this fall. She says she prefers a raw sound and has always preferred rock n' roll to country so expect the new album to rock a little more than 2010's Only Man. "The attitude is still country but it's definitely less fake country," Loveless says.

Among the first order of business, Loveless will be performing on February 20th at
North Star Bar in Philadelphia, PA at Bloodshot's Philly Brew Bash, alongside Eddie Spaghetti, Whitey Morgan and the 78's and Jon Langford. Then, in March, she'll head to Austin to perform at Bloodshot's legendary SXSW party at the Yard Dog Gallery.
And just to show that she's not all country, here's a video of Loveless and band performing a cover of Def Leppard's "Hysteria".