Columbus' Wolf Ram Heart has a new album coming this spring and has given us an MP3 (below) to get a taste. The album release show is scheduled for April 29th at Circus. Copied and pasted: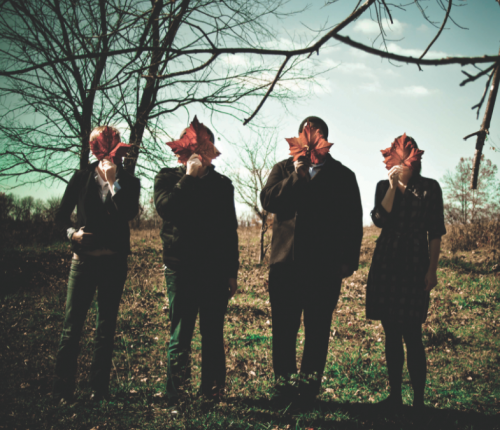 MP3: Viewgirls
"…cleanly delivers a swaying, breathy melody, perfectly suited to accompany long stares at a pinwheel. 'Viewgirls' perhaps best expresses the band's 'retro futuristic' abstraction. Here, a dark mood overtakes the listener as an organ and hand shaker hint at '60s influences, but as promised, it is re-imagined for a contemporary audience." – U Weekly

A psychedelic-dark-pop group from Ohio, Wolf Ram Heart is bent on marrying art with popular music. Their new album, Betrayal of Hearts, is a hybrid of pop's faded echoing sensibilities, molded into a modern space, and created in a way that allows these sounds to transform. Influenced by the productions of Phil Spector and Brian Wilson as much as 4AD and Creation Records acts of the early 90's, the band's music at times reflects these heavily layered moments and deceptively complex melodies held together with a string of mood and space, sewn into a beautiful and warm patchwork of something quite new.

Songwriter, producer, and vocalist David James' musical career started as a child's dream in a hospital bed in southern California. After waking up one day unable to walk, he was diagnosed with slipped capital femoral epiphysis, a hip condition that sometimes affects children during growth spurts. David underwent several surgeries that left him hospitalized, separated from friends, and alone for several years. His saving grace was an hour-long afternoon escape called The Monkees on KTLA Los Angeles. Watching the show at such a young age coupled with the complete absorption of their fourth album, Pisces, Aquarius, Capricorn & Jones Ltd., turned him on to the sound of analog synthesizers, album production and the almost spiritual aspects of reverb.

In his teen years, David moved back to his birthplace of Fairborn, Ohio where he began to write and perform in Dayton area bands. Shortly after graduation, one of those bands was named semi-finalists in Musician Magazine's best-unsigned band in the country competition. It was around this time David became infatuated with the realm of four-track recording, started purchasing his first vintage keyboards, and converted a loft space above his parents' house to a studio.

Demos he recorded during this period garnered the attention of Nick Rhodes and Warren Cuccurullo of Duran Duran. The two were preparing to start an independent record label when a demo of David's first recording group caught their attention. Rhodes described David's sound as retro-futuristic. After many meetings and negotiations between parties, the label idea was scrapped due to lack of distribution. David's project at the time also included current Wolf Ram Heart drummer Eric Buford.

Joined by David's wife, Jessica Barnes on bass and Sawyer Shepard on guitar, Wolf Ram Heart's debut album, Betrayal of Hearts was recorded over a span of a year on the group's eight-acre rural farm set amidst dark densely wooded hollows and the clunking buggies of the Amish. The influences of these surroundings can be found stitched throughout the fabric of the group's songs. Mastered by Brian Lucey, known for his work with the Black Keys, look for the release of Betrayal of Hearts on Sovereign States Records on April 5, 2011.