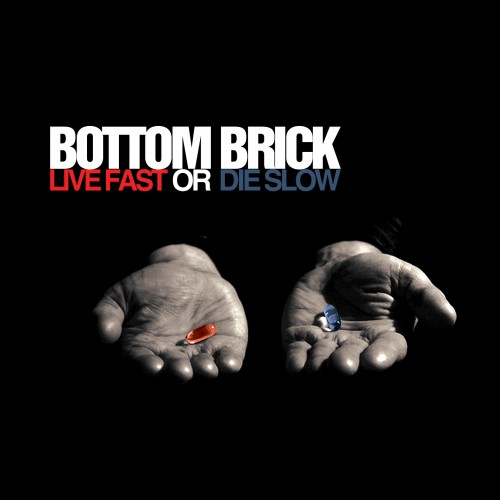 MP3: Lets Go!
Though they never went anywhere, it has now been a few years since Columbus' Bottom Brick released a new album. After keeping busy with other projects in the meantime, the hip-hop trio now returns with their new EP Live Fast Or Die Slow.
In only 17 minutes of run-time, they succeed in producing a condensed package of classic-minded hip-hop that continues to evolve. Most of the tracks are produced by rapper/producer Seance, whose results range from the synthy, smoldering boom of lead single "Take It To The Top (On)" to the battle swagger of "Never Left," featuring a masterfully cut-up hook from DJ Product. The menacing loop of opening track "Let's Go!" provides a perfect backdrop for MC Adjust to burst out of the gates explosively. These five tracks are a great starting point to discover Bottom Brick's material, and seem to predict more bangers to come.
Bottom Brick will celebrate the release of Live Fast Or Die Slow with a release party at Carabar Saturday night. Joining them on the bill are fellow local hip-hop heavyweights Zero Star (check the link for 3 free new joints), Stonecraft, and DJ Detox. Admission is free.