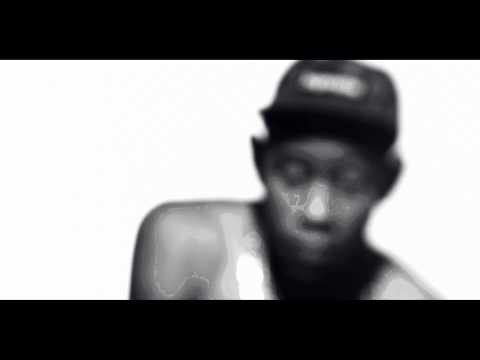 Odd Future's Tyler, The Creator raps on this song that he also produced.
Despite the song being called "Yonkers" it does not have 100 shirtless men hanging out with DMX in X's hometown.
But Tyler's video is just as creepy and desolate as sitting in your house drunk at 6:00 with DMX's album Its Dark and Hell is Hot playing while you are crouched on a shitty couch debating if you should kill yourself or just go to UDF and buy more 40s.
I think Tyler expresses a wish to kill Bruno Mars, and B.O.B. on this one
But that's the least disturbing lyric. Also minorly disturbing, compartively is "I told her to shut the fuck up. Here is the number to my therapist. He is fucking awesome at listening" or "Jesus called he said he is sick of the disses. I told him to quit bitchin'. This isn't a fucking hotline."
Be sure to watch the video until the end.
Yonkers is the first song on Tyler's upcoming album, Goblin, which drops in the spring.
Keep tuned into Odd Future's tumblr. And Tyler's website.
The Creator and Hodgy Beats of Odd Future (OFWGKTA) will break off from the tour to perform this song on Late Night w/ Jimmy Fallon with help from The Roots on 2/16. This will be Odd Future's network debut.
tourdates:
02/14 – Washington, DC @ U Street Music Hall
02/15 – New York, NY @ Santos Partyhouse
02/17 – Philadelphia, PA @ The Barbary
02/22 – San Francisco, CA @ Slim's
04/15 – Indio, CA @ Coachella Music Festival
video directed by Wolf Haley.