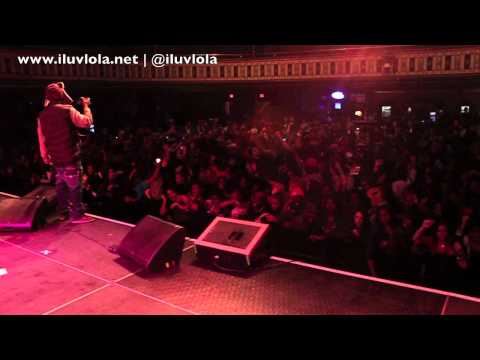 Waka Flocka Flame and DJ Holiday took the stage at Maybach Music's Wale's show to rock their hit "No Hands" in Atlanta on Friday after performing "Hard In the Paint" with/from the crowd.
Roscoe Dash, who is also on "No Hands", wasn't there so the audience rocked his verse.
Peep the Gucci Mane creeping in the back.
Thanks to iluvlola for sending me this.