This is cool: HBO Presents Treme – A Special SXSW Day Event.
Urban Outfitters confusing 4-day schedule of events here.
—–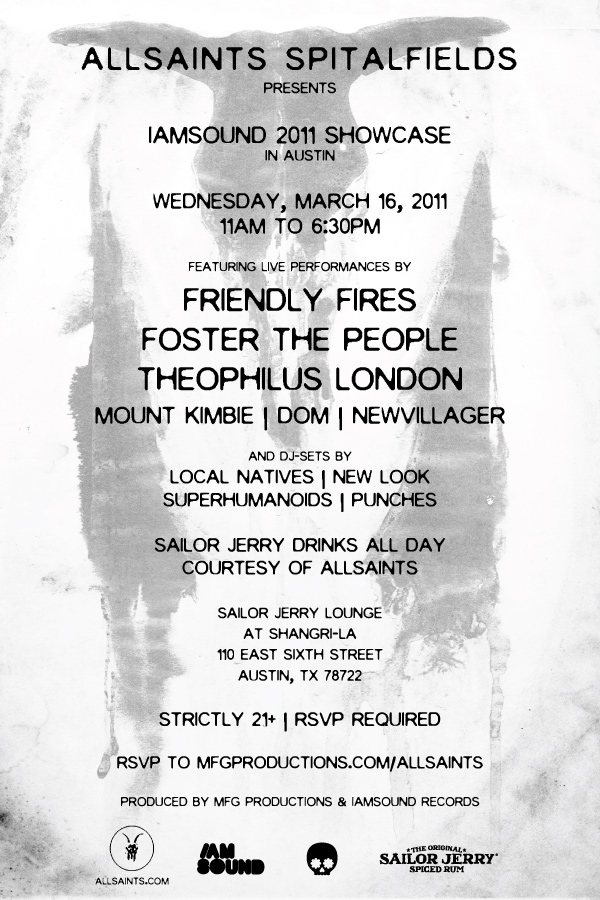 —–
DC Does Texas | RSVP
3/14 | 604 Neches St.
12-12:35pm: Carol Bui
12:50-1:30pm: Tereu Tereu
1:45-2:25pm: Typefighter
2:40-3:20pm: Deleted Scenes
3:35-4:05: True Womanhood
4:20-5pm: The Caribbean
5:15-6pm: These United States
—–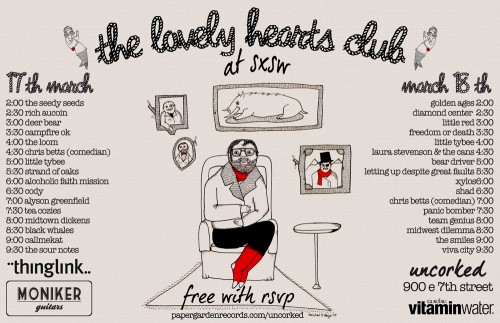 RSVP for Lovely Hearts Club here.
—–