Stereogum has announced two events: Last Night in Texas and Stereogum/Sacred Bones/Chaos In Tejas Unofficial SXSW Party
Berklee has two public events happening.
More updates on Twangfest events.
Listen to the Austin 100 Mix by NPR.
Advertise on Donewaiting Before and During SXSW
—–
The 3rd Annual Brooklyn Country Cookout
1506 Eva Street in Austin | Free
12:00 Jamie Thomas (TX)
12:45 Miss Tess & The Bon Ton Parade (NY)
1:30 Thunderado (TX)
2:15 Whiskey Folk Ramblers (TX)
3:00 Greg Garing (NY)
3:45 The Orbans (TX)
4:30 Philip Gibbs (TX)
5:15 The Defibulators (NY)
6:00 Andy Friedman (NY)
6:45 Alana Amram & The Rough Gems (NY)
7:30 Mr. Pehr's Leadbelly Radio (TX)
**Loves It! (TX) will be playing in the front yard all day long in between sets!
—–
Mint Records and Olio Festival Afternoon Party
2-6pm, Thursday, March 17th @ Headhunters back patio
2:15-2:35 Gavin McInnes (Co-founder of Vice Magazine)
2:50-3:10 Humans (Vancouver, BC)
3:25-3:45 Hot Panda (Vancouver/Edmonton, Mint Records)
4:00-4:20 Nardwuar and Andrew WK
4:35-4:55 Grimes (Montreal, Arbutus Records)
5:10-5:30 Bikini (Brooklyn, NY)
—–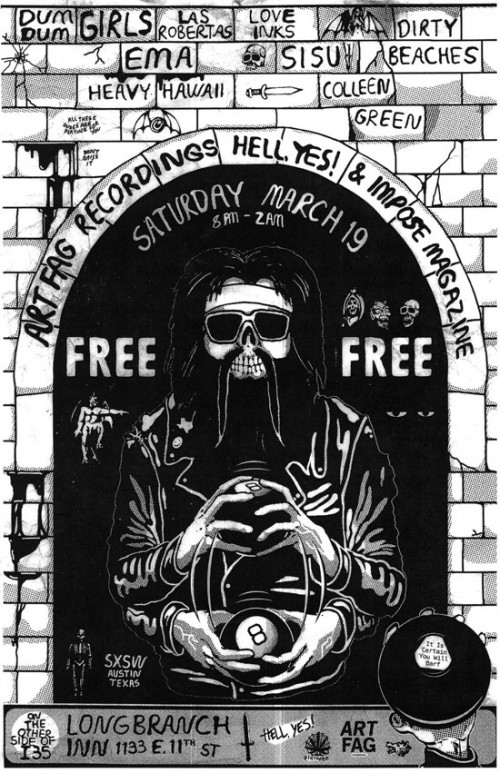 —–
Sounds Like Belmont