At this point, SXSW e-mails are out of control. We're going to be posting shows we recommend. For comprehensive list of events, check out @SXSWPartyList and if you're going to SXSW, you need to build your schedule using the free SCHED tool. It'll make your life so easy, I swear.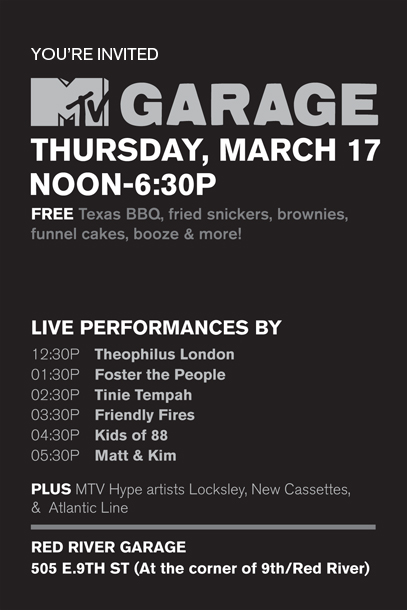 12:30p Theophilus London
01:30p Foster the People
02:30p Tinie Tempah
03:30p Friendly Fires
04:30p Kids of 88
05:30p Matt & Kim
RSVP here.