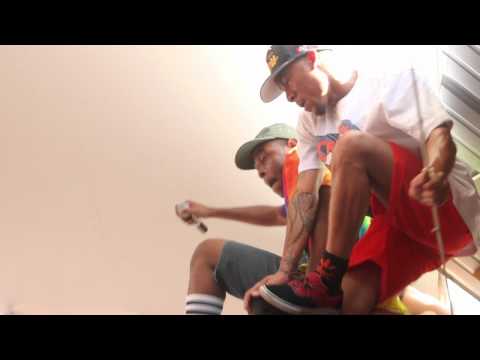 Odd Future Wolf Gang Kill Them All showing that being a skateboarder makes it so you aren't a coward during the Thrasher SXSW Showcase.
Also, having actual fans is a crucial aspect to make it in today's music industry that many rappers seem to try to bypass.
If you have a grassroots movement, powerful people notice.
P Diddy is about to be a billionaire so at this point he goes where cool shit is. Fader Fort for that particular evening.
Duffy just pointed out that Odd Future after flying thru the air and mingling with moguls then went to the Billboard Showcase and stormed off stage after telling everyone to fuck off.