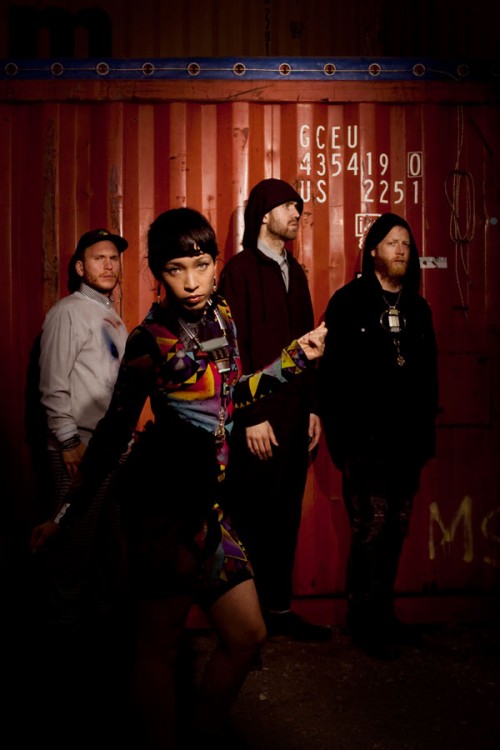 Little Dragon will do a short run of shows in the US at the end of May leading up to their performance at The Roots 4th Annual Picnic on June 4th, 2011 in Philadelphia.
Who is Little Dragon some may ask?
Well, Trip-Hop doesn't exist. It is something you say to sleep with…Ah forget it. Even if Trip Hop existed, and I am not sure if Trip_hop is how you label Little Dragon. However, I feel like they would appeal to most people that like female singers,and moody music. I mean, they've toured with Gorillaz and De La Soul.
Little Dragon put their new single "Nightlight" on Pitchfork last week. You can watch Little Dragon's performance of "Ritual Union" on the Fader's Website..
And how endearing is this PS22 video of Little Dragon working with Staten Island youths on Gorilla Vs. Bear. Also rappity rap fans, you will also note that Little Dragon is working with Big Boi on his next record.
Little Dragon's new album RITUAL UNION will be out July 12th on Peace Frog Recors/EMI.
Tracklisting after the jump.

RITUAL UNION
TRACKLISTING
01 Ritual Union
02 Little Man
03 Brush the Heat
04 Shuffle a Dream
05 Please Turn
06 Crystalfilm
07 Precious
08 Nightlight
09 Summertearz
10 When I Go Out
11 Seconds