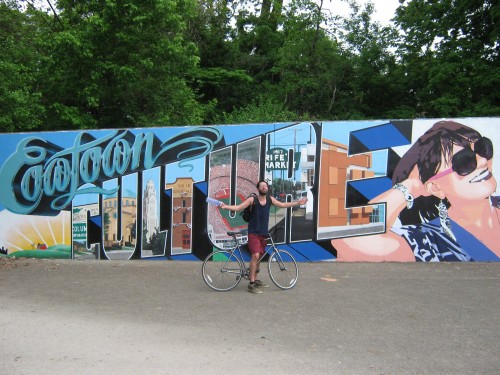 HigherLevelArt mural by Andrew Kern in progress. (not pictured Andrew Kern)
Fly Union drops a video for "Hard Sell". The Catalyst , King Dom, and Hodgie Street ask you "Fuck Wit Me" er them . Le For the Uncool also has a new video for "the Format". Rashad and Stalley do some sort of spage age pimpin after the jump.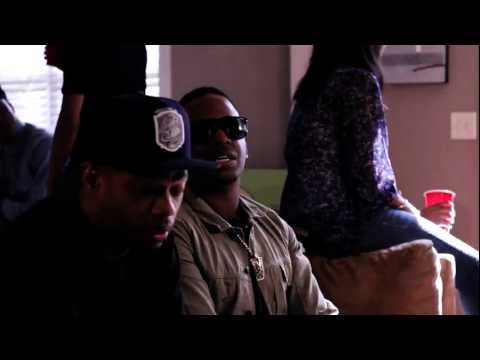 Fly Union video for "Hard Sell" off of their debut album TGTC (you can download the album by clicking TGTC. It's the only rap album thats been able to pull "Goblin" out of my cd player.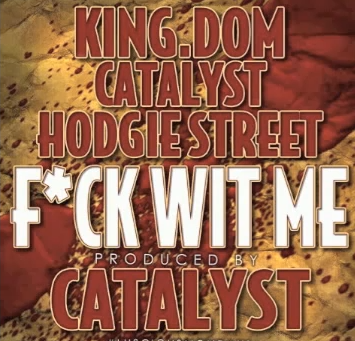 King.Dom, Hodgie Street, The Catalyst \"Fuck With Me\" Produced By The Catalyst
This song is absolute fire. King Dom says the only Charlie Sheen reference in the past three months that isn't immeadeate grounds for dissmissal, "Corny rappers with your Charlie Sheen lines. I am at the crib blowing Charlie Sheen lines". And didn't follow it up with winning.
And i hate cocaine use.
You know how people get really stoned and run around the lights by the Wex late at night. This Le for the Uncool video kinda like that but with rap.
And last but not not least..Ohio ex pat Stalley and the C-O's Rashad dropped "Chevy's & Spaceships" everywhere to help celebrate Rick Ross dropping his Self-Made comp.