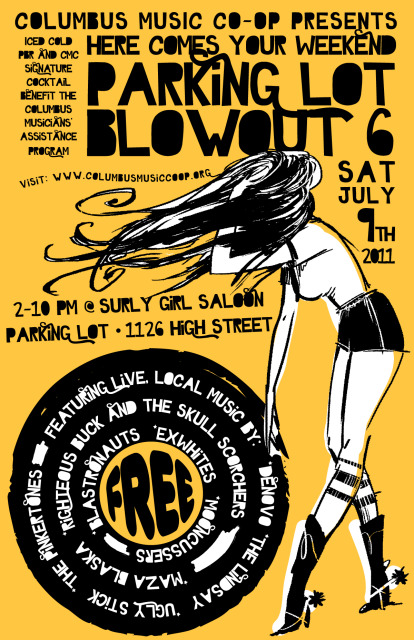 So this is Saturday, and it's always a good time. And it's free. And proceeds go to the Columbus Music Co-op. And some bands are reuniting for it (Denovo, Ugly Stick). You should come. Set times:
3:00 Mooncussers
3:45 Blastronauts
4:30 Maza Blaska
5:15 Righteous Buck and the Skull Scorchers
6:00 Ugly Stick
6:45 Exwhites
7:30 The Lindsay
8:15 Denovo
9:15 The Pinkertones
All funds raised from the event go toward the CMC's Columbus Musicians Assistance Program (CMAP), which administers and distributes grants of up to $1,000 to working musicians with a demonstrated health care need.