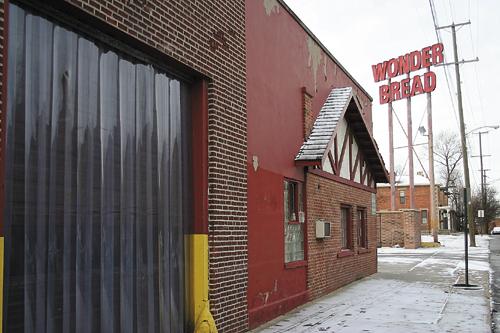 The Other Paper is reporting that Wonderland's plan to turn the old Wonder Bread factory into a mixed-use creative space isn't happening:
Wonderland's ambitious plan to transform the site of Columbus's old Wonder Bread factory into a mixed-use Mecca for artists and musicians won't come to fruition.

That's according to an email that Wonderland executive director Adam Brouillette sent to supporters — that was then leaked to The Other Paper Wednesday afternoon.

In a story published Feb. 24, Brouillette told TOP: "We're trying to …drive home the point that Wonderland is a concept," adding, "If the building goes away, the project doesn't go away."

Wonderland changed the address listed on its Facebook page Wednesday from the former Wonder Bread factory (697 N. Fourth St.) to 851 N. Pearl St. — the current address of the rent-a-desk co-working community, Sandbox.