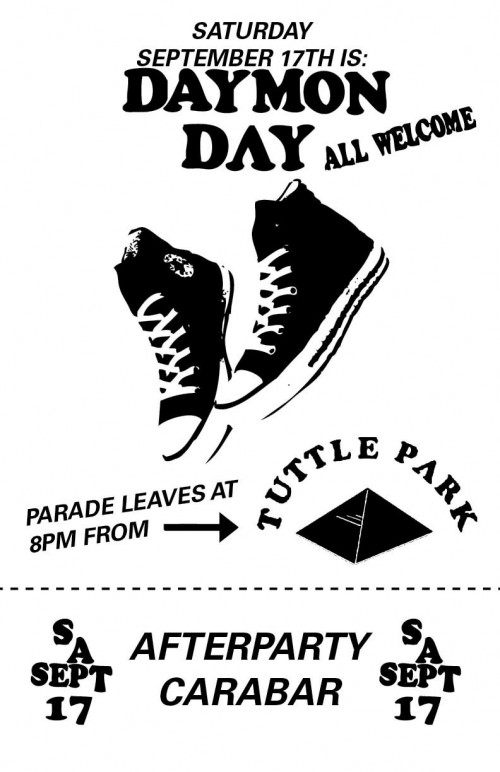 Next Month Columbus, Ohio will be celebrating the 6th Annual Daymon Day with a weekend of love driven community activities.
On Daymon Day Eve, September 16th, there will be a show at Skullys Music Diner, Nick Tolford & Co, Envelope & Detox, and Freaky Franz & Cornelius Jackson will perform. Johnny Cashola & True Skillz will play records. The admission is 5 Dollars. The door goes to cover parade costs like permits and renting the required amount of police escorts for the parade. For more info & to RSVP Visit Daymon Day Eve's Facebook
On Daymon Day, September 17th the parade will leave Tuttle Park promptly at 8pm. There will be a mural painted during the day. So feel free to come earlier. We will be dispersing a 7inch record of Daymon's local hit song, "Bitch, You Don't Know Shit" prior to the parade.(Details will be forthcoming). The afterparty will be at the Carabar. Admission is free. It will be special and more announcements will be made in the future. For more details go to the Daymon Day Parade's event facebook.
Feel free to like Daymon Day on facebook.
Another flyer after the jump.