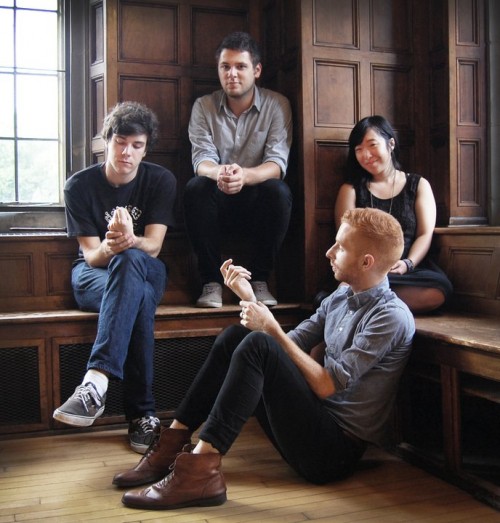 While there have been plenty of bands under the umbrella of folk doing well on the global level as of late, there seems to be one recurring problem I have with many of them: a lack of sincerity. Any band can stomp rhythmically on the ground, throw some forlorn rhetoric into their lyrics or integrate a menagerie of instrumentation into an album, but few can do it with the sincere gusto of Saintseneca.
Though the four-piece have been playing house shows for four years, they only just released their first full-length album, ironically entitled Last, on August 16th. Since the first listen, Last has definitely been played more than anything in my iTunes library. Some tracks proved to be particularly nostalgic for me in missing the lovely aspects of Ohio ("Last," "Shipwrecked," "Missing Dogs"), while others illuminate the faith I've always had in Columbus's local music scene ("Acid Rain," "Beasts," "The Worst Days").

Zac Little's voice resonates well as a mixture of Kristian Matsson's (Tallest Man on Earth) nasal tone and something more melodic, smooth and youthfully wise. Grace Chang's violin weaves sweet earthy tones while Steva Jacobs and Luke Smith fill Last to the brim with their arsenal of instruments.
Though I'm aware of the line-up changes this band is about to go through, I'm quite confident of them achieving the success they set for themselves. The music, candid energy and work ethic they've shown reach much further than most bands I encounter.
Saintseneca will be performing their final show with the original lineup tomorrow night at Wild Goose Creative starting at 9 p.m. Whether you've caught them before or not, be sure not to miss this show and definitely pick up your own copy of Last.