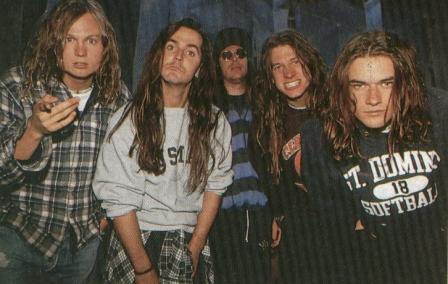 THEY'RE BAAAAAAAAAAAAAAAAAAAAAAAAAAAACK. Has it really been 14 years since an Ugly Kid Joe release? Well, no worries, the guys got back together this year and have recorded 6 songs for an EP which they hope to release at some point.
Here's one of the songs that came out of those recording sessions, "Love Ain't True".
Yeah, you love it, baby!