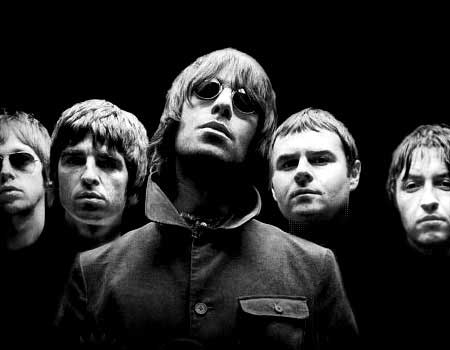 Reading Chuck Klosterman's interview with Noel Gallagher this morning on the train definitely dusted off my love of the band. It's been awhile since I listened to anything by either brother but now I've got several hours of music on a Spotify playlist to keep me busy.
I went with my friend Sara to see Oasis at the Hammerstein Ballroom during the "Be Here Now" tour. There's three things I remembered:
#1. The band was awesome.
#2. The band was loud as hell. I remember all the old people (well, old to me at the time) running away from the stage once the music started.
#3. The Fun Lovin' Criminals opened. Every European band touring New York around that time seem to have them as their openers and I could not escape these dudes.
After the jump, let's catch up with some videos of both brother's new projects.
Noel Gallagher's new project launches officially in November. Here's some songs:
"If I Had A Gun"

"What a Life"

Beady Eye doesn't want people to embed their music so check it out here.
BONUS: