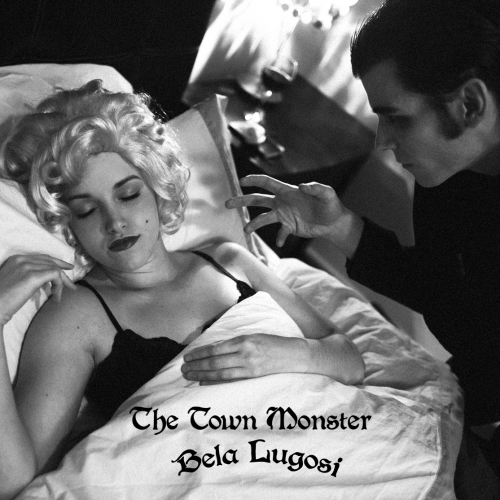 It seems The Town Monster has upped its game every couple months. At first it was just another local band. Then singer Nathan Photos started releasing EPs every month. Then came lineup changes and homemade animated epics about the band. And while all that was happening, the Town Monster's songs got better and better, and the band's live show became a multi-sensory, keyboard-dueling, falsetto-fueled feast for the eyes and ears. It's this unexpected amalgam of NIN, Prince and Flaming Lips. With synthesizer. Lots and lots of synthesizer.
In exchange for your e-mail (or $ if you'd rather), you can download The Town Monster's new single, "Bela Lugosi," a creepy, danceable tune inspired by the Hungarian Dracula actor and Marilyn Monroe. For $1.99 you can also download the single and B-sides, including "One Thousand Wolves," "Junkyard Dogs" and DJ Moxy's "Bela Lugosi (The Bella Danza Mox Remix)."
Hear the band debut "Bela Lugosi" live this Friday at the Bluestone. More dates — including some out-of-state gigs — and the flip-side album art after the jump.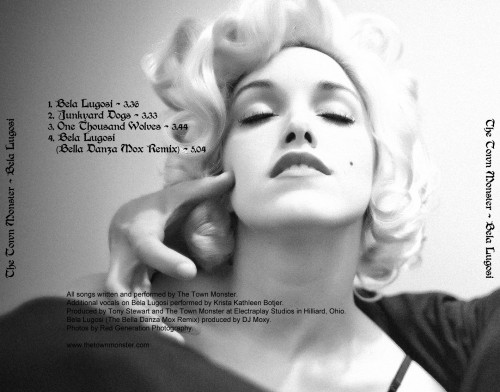 Oct 07
Bluestone
Columbus, OH
Oct 13
One Eyed Jacks Dayton
Dayton, OH
Oct 14
Ace of Cups
Columbus, OH
Oct 19
Beauty Bar
Chicago, IL
Oct 21
Streetside
Chicago, IL
Oct 22
The Ottawa Tavern
Toledo, OH