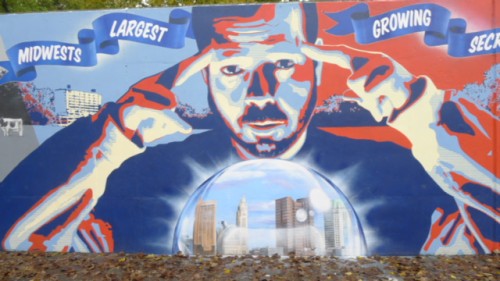 MP3: Envelope "I Wanna New Satan"
On Envelope's,  "I Wanna New Satan" one of Columbus's most beloved rappers proclaims:
"I don't mean symbolism 666 pentagram.
Most of your evil men aren't even into that.
They are psychic vampires. They take without giving back.
I want to be the most symbiotic man in rap."
I think that sums it up.
I could sit here and type out the whole song.  Or you could just listen to it.
If you want to read my review of the Envelope record scroll down to the bottom of the Other Paper' s Local Round-Up Section.
Envelope will release his new EP, that features "I Wanna New Satan",  This Could Go Either Way by playing at 8 Record Stores this Saturday, October 15th.
Tonight(Thursday) Envelope will be on CD 102.5's Independent Playground here in Columbus which airs 11pm to 1 Am.
I will be lurking in the background.