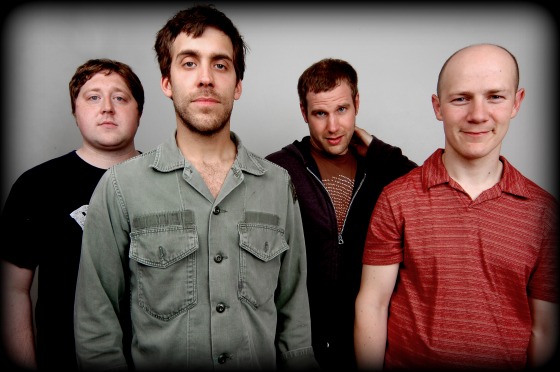 Maritime – "It's Casual" (from 2011's Human Hearts)

One of the problems with being in a successful band is that once that band breaks up, you'll forever have to answer the question, "When will the reunion happen?" Davey von Bohlen (singer/guitarist) and Dan Didier (drummer) have been asked that question probably hundreds of times since 2002 when the band that they made up half of – The Promise Ring – called it quits. Earlier this year, Didier mentioned that a reunion isn't out of the question and that it could happen in 2012. In the meantime, however, von Bohlen and Didier are promoting the latest release by Maritime, the band they started after The Promise Ring's demise nearly 10 years ago.
In hindsight, the final Promise Ring album, Wood/Water, seems like a precursor to the direction von Bohlen and Didier would head with Maritime. It was a much more subdued effort than fans of the band's bouncy emo-pop were used to and that sound has carried through Martime's four full-length efforts.
As we've all grown older and started having kids (the four Maritime members have 7 kids between them), priorities shift, long-term visions emerge and for many, that means giving up – or at least slowing down – on the hobbies and passions that propelled us through our late 20s and early 30s. What that means for Maritime is more cautious touring – no longer are they hoping in a van and doing 6 months worth of dates from coast-to-coast. They haven't quite succumbed to being 'weekend warriors' (only playing shows Friday – Sunday in cities that are within a 4 or 5 hour drive) but have cut way back on the amount of road miles they see every year.
Fortunately, Maritime seems to have a fondness for Ohio, performing in Cincinnati in August and stopping in Columbus on Sunday night and in Toledo in November.
Catch Maritime, Harboring Ghosts, and She-Bears at The Summit on Sunday night. Doors open at 8 and the cover is $10.