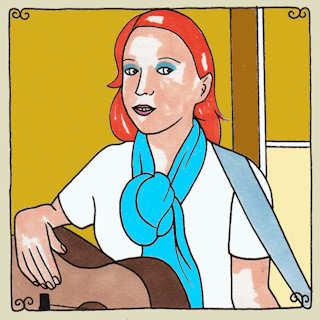 Illustration by Johnnie Cluney
She sings, "Being good is killing me inside," and it makes sense that she can't stand that inner death happening so she changes it. She shuffles the deck and makes sure that she's not going to get beat down much more than she can take, or much more than she can handle. For being so young, Loveless has already honed a sassiness, a sexiness and the sharpest of personalities as a woman and as a songwriter. She's salty and she's willing to get into the details, never pulling punches, but singing it the way that it needs to be sung. Her sorry stories about the bullshit that happens to her over and over need to come out with the piss in them, with the he momentary lapses in decorum or ladylike behavior.
You can download Lydia Loveless' 5-song Daytrotter session here.